News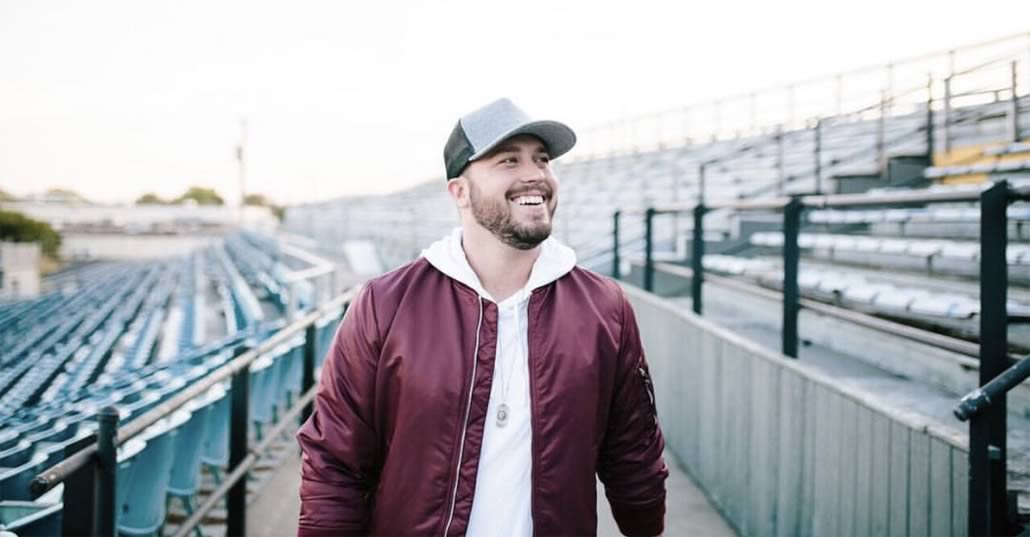 NASHVILLE…BORN AND RAISED.
BEFORE THE FAME, BEFORE THE NATIONWIDE TOURS, BEFORE THE 'BITCHES'…MITCHELL TENPENNY WAS JUST A KID FROM NASHVILLE WHO LIKED FOOTBALL, HARD CORE ROCK & HANGING OUT AT HIS GRANDMOTHER'S OFFICE.
NASHVILLE SINCE 1989.
To most musicians & songwriters, Nashville is a destination.  They drop everything, scrape together what money they have, and move to the Music City to pursue their dreams.  But to Mitchell Tenpenny, Nashville is home.  It's a small town where he won a high school football state championship, where he honed his craft as a songwriter, and where he has today established himself as one of the fastest-rising stars in all of country music.
Mitchell's grandmother, Donna Hilley, spent 31 years at Sony/ATV Nashville, working her way from a receptionist to eventually becoming the company's president and CEO. During the 90's and early 2000's, her grandson was a frequent visitor to her workplace. "I just thought her office was so cool, this big ole office." he said.  "I used to go up there all the time and hang out."
He remembers being blown away by the atmosphere at Sony, particularly the presence and role of the songwriter.  Tenpenny credits his grandmother for introducing him to Hall of Fame songwriters Bobby Braddock and Curly Putman, a pivotal moment that changed his outlook on the music industry.   "At the time, I thought all artists just wrote their own stuff," he explained.  "I just didn't know how music worked.  That's when I realized what my grandmother did, what publishing was, and there was nothing else I wanted to do after that."
"It blew my mind …I was young and thought all artists wrote their own stuff. I just didn't know how music worked really."
As a star football player at Lipscomb Academy in Nashville, Mitchell tallied 113 tackles his senior season in leading the Mustangs to the 2007 3A Tennessee State Football Championship (he even served as the team's punter!).  He then enrolled at Middle Tennessee State University, initially with plans to play college football.  "I played sports my whole life," he said.  "I thought I was going to play football all through college, but I just wasn't in it.  I was in hard core bands, screaming & drumming…I just knew that (football) wasn't for me anymore."
After graduating from MTSU, Mitchell returned home to begin his career.   He says that there never has been a moment of doubt as to whether or not he'd chosen the right path.  "I never had a plan B, which is super stupid and naïve," he said.  "I just assumed that it would work."  The only struggle that the talented musician seemed to have is that he was quickly becoming a much bigger fish in his small hometown.  "It's such a small town…too many ex-girlfriends going to the same bars."  Although, he does admit that it gives him some great material to write songs about.  "I thank them every day for that," he says with a sheepish grin.
Mitchell continues to grow, not only as a singer/songwriter, but as a professional on the business side of the industry.  In 2016, he was heavily involved in the founding of Riser House Records, for which he was the flagship artist. "I don't know what part of it I'm going to end up doing my entire life," says Tenpenny.  "I'm just enjoying being a part of as many bits of (the music industry) as I can."
Whether it's out on tour or back home in Nashville, Mitchell has made sure that he has maintained close ties with his family.  "My brother's my bass player & is out on the road with me.  Though we fought all the time as kids, now he's my best friend.  We sing harmonies together every night."
"Hearing people singing your song back to you is a dream come true."
And, of course, his grandmother is never far out his mind.  In an article he penned for FoxNews.com on Mother's Day last year, Mitchell paid tribute to the matriarch of his family:
"I can honestly say I'm here today because of my family, and my family is here today because of my Grandmother. I miss her everyday, but I'm so humbled to be a part of this crazy industry, one that she introduced me to at such a young age." 1
"I'm driven…I want to compete all the time. I always want to win…and it's the little things that make it all worth it."
Click here to watch the epic video to Mitchell's hit 'Bitches' off his new album, Linden Ave.
ABOUT MITCHELL TENPENNY
"Everyone is working hard, whether it's in the entertainment industry or with their hands, and I want to be the voice for that," says Riser House Entertainment artist Mitchell Tenpenny. Since he first started singing as a kid growing up in a musical home in Nashville, Mitchell has put in the time and effort, learning piano and guitar, honing his songwriting and finding his remarkably soulful voice. It all led him to Linden Ave., his new EP that exemplifies Mitchell's diverse set of influences, ranging from Michael Jackson and John Mayer to the Oak Ridge Boys and R. Kelly. (cited from http://mitchell10penny.com )
Follow @m10penny
1 Mother's Day: Remembering my incredible country music grandmother Donna Hilley, Mitchell Tenpenny, FoxNews.com, May 12, 2017, http://www.foxnews.com/opinion/2017/05/12/mothers-day-remembering-my-incredible-country-music-grandmother-donna-hilley.html